YUKA-AN,the green tea room,is located on the second floor of a Japanese antique shop that is like a retreat in the culturally nostalgic area of Yanaka,Tokyo.Please fully enjoy Japanese culture.
Antique Cups
At Gallery Okubo, with a 100-year history as an art dealer, we deal in various antique cups. You may enjoy Matcha in your favorite of these antique cups. Feel free to enjoy traditional Japanese culture and history together.
Matcha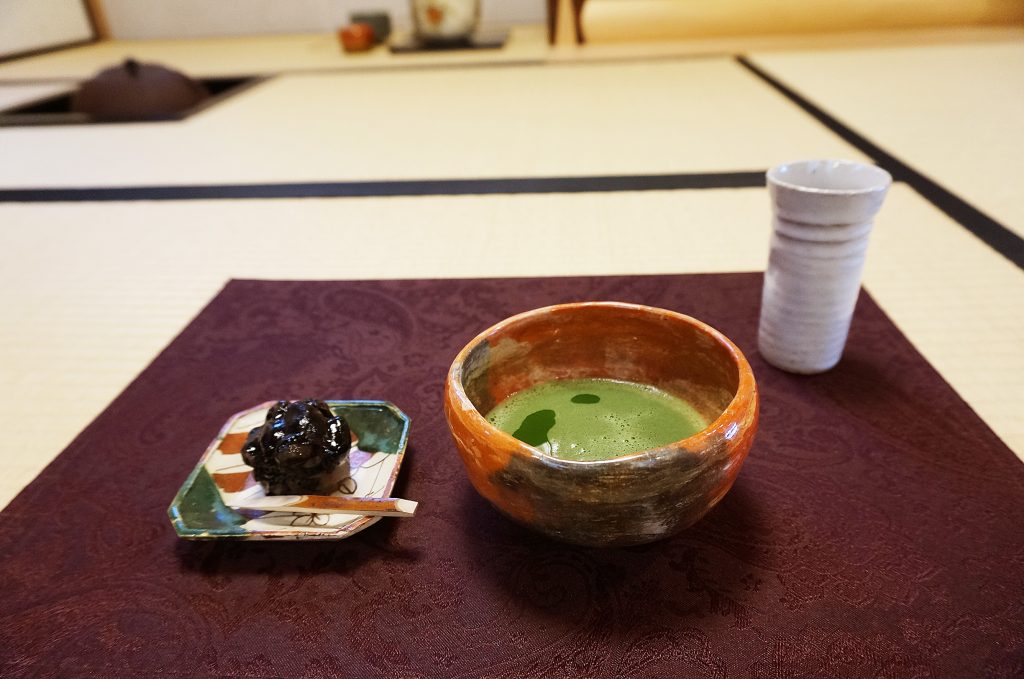 Enjoy Matcha and traditional sweets with an antique cup of your choice.
*Even if you don't have a reservation, you may experience it if there is a seat available.
Duration: 0.5h
Price: ¥1,100 per person
Tea ceremony (Optional "Matcha"course)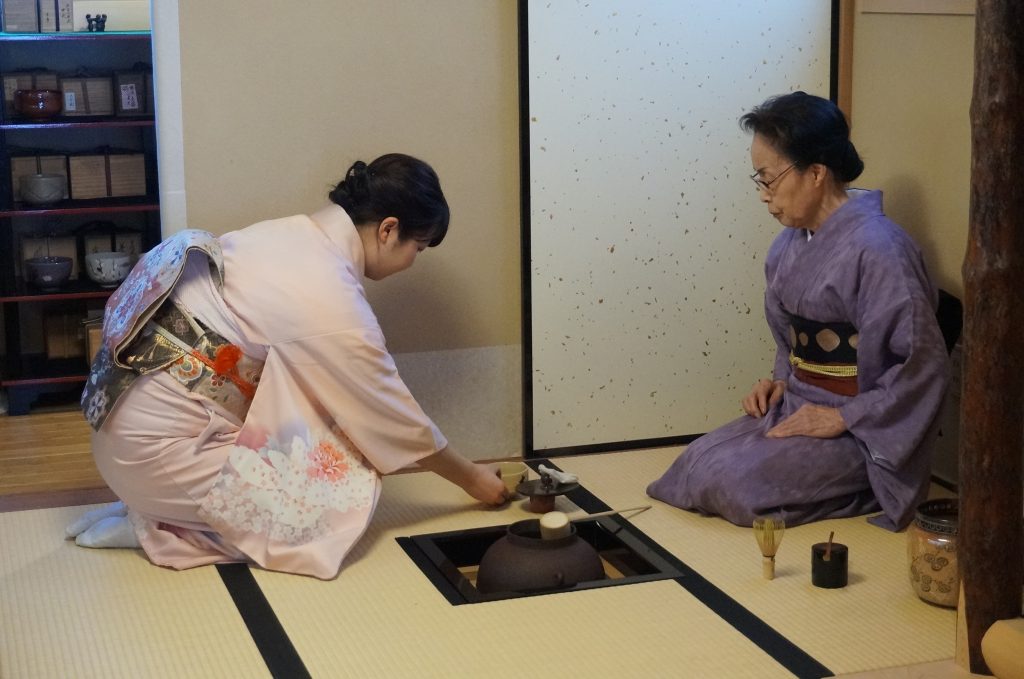 Tea ceremony experience where guests watch the process of making matcha in person.
Duration:1.0h*
Price: ¥2,200 per group
*Duration of the above courses Will vary according to the number of participants. Please check in advance.
*The number of people admitted is up to 8 at a time. Currently, up to 5 people can experience it at once due to the influence of COVID19.
*Book at least 1 hour ahead on the day of the experience.
Let's make Japanese sweets & join tea ceremony with antique
Would you like to make Japanese sweets using your creativity?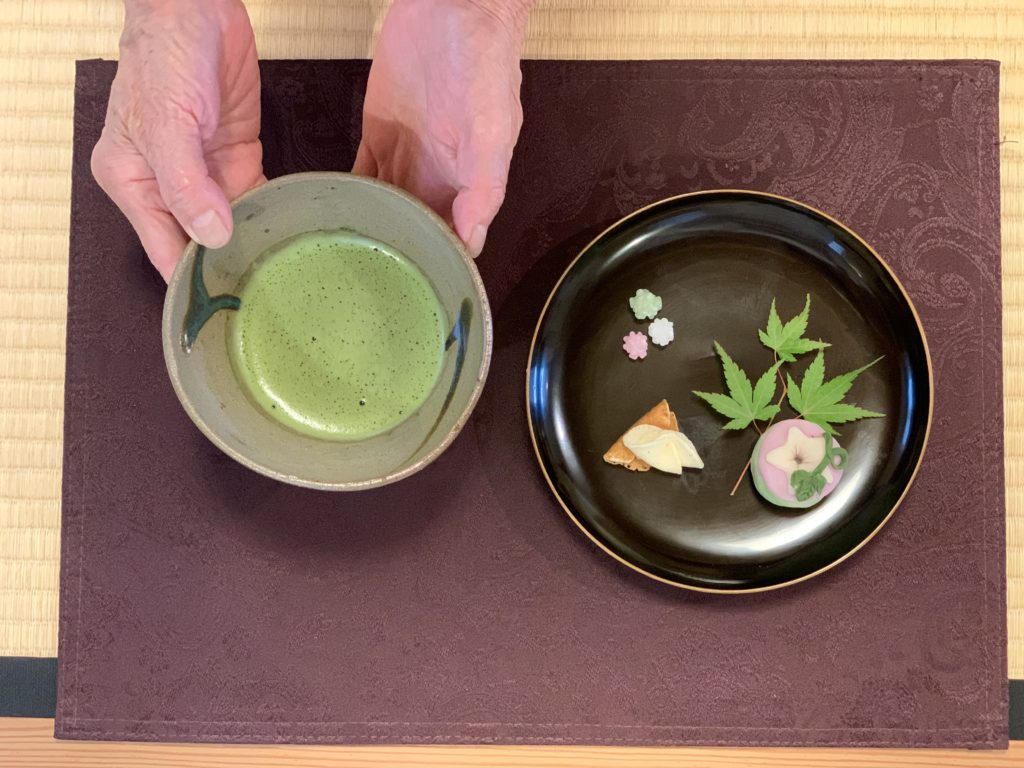 This is a special experience in which you can make traditional Japanese sweets yourself at a special tea room space with Matcha green tea. Japanese sweets Wagashi is also an art which very beautifully expresses the season. Would you like to make Japanese sweets using your own creativity? After making Japanese sweets, you can eat them in our authentic tea room. Please choose a cup from our specially selected antique cup collection to drink Matcha. We hope you will have a wonderful time enjoying the exceptionally delicious tea.
Duration : 1.5h
Price: ¥4,000 per person
This workshop can be attended every business day(Wednesday to Sunday)
11:00 session – limited to 5 person
13:00 session – limited to 5 person
15:00 session – limited to 5 person
kimono rental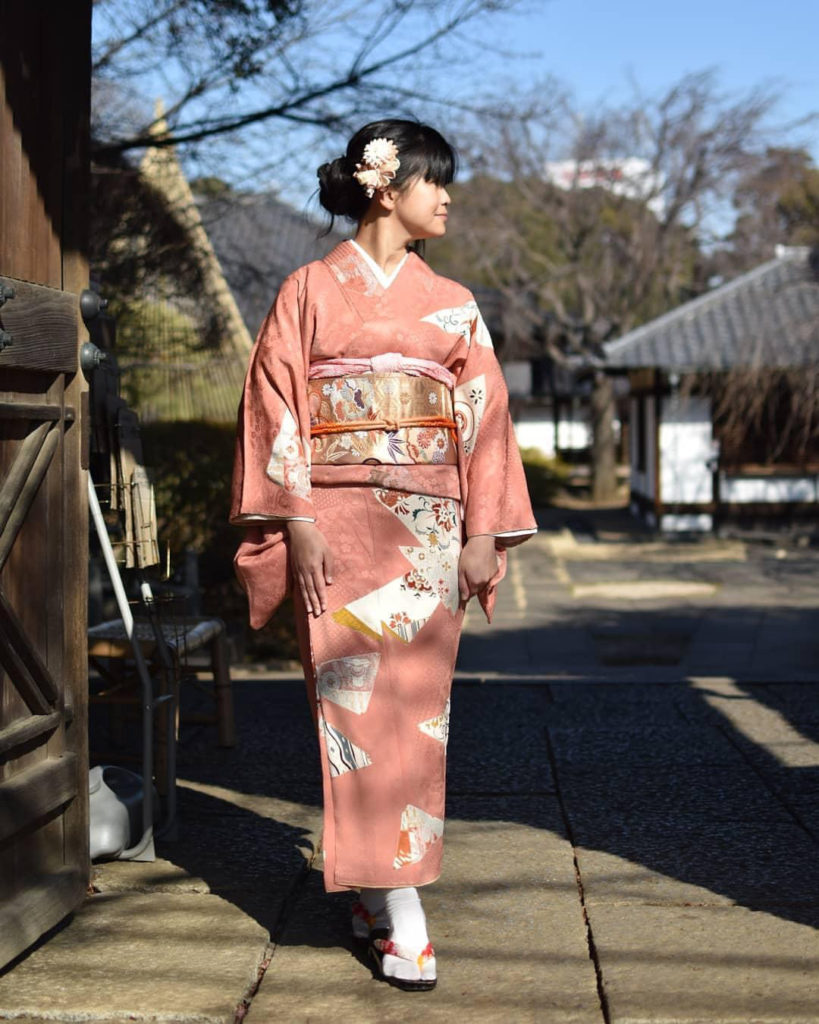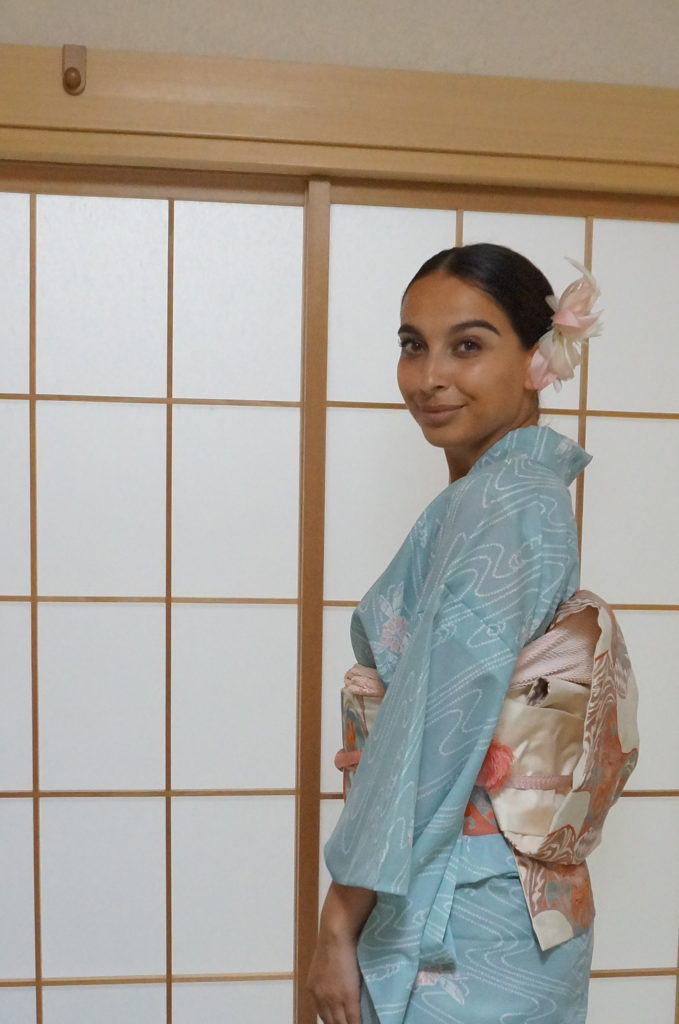 You can choose your favorite kimono and obi belt from many designs and dress up beautifully. Let's walk around Yanaka and enjoy Japanese culture in a kimono!
You can take pictures in the tea room inside the store. And the staff can guide you to a good shooting location in Yanaka and take pictures.
*The kimono experience is available only to those who can use the store service together.
Duration: 2h(It takes 30 minutes per person to dress up)
Price: ¥3,300
Please make a reservation at least 2 days before the experience.
Make reservation here
03-5834-2119